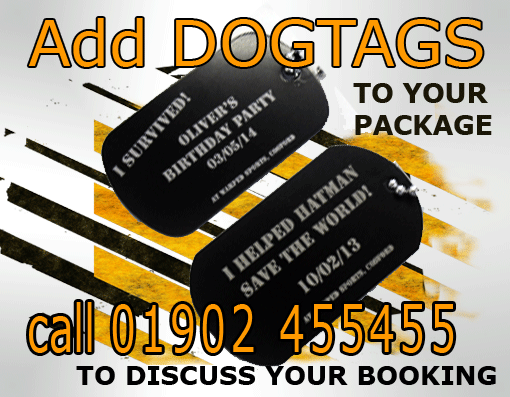 "Thanks for a brilliant afternoon. The shooting and archery were quality and the staff were great fun"
Jason Coyle
Our purpose built target ranges, suitable for all abilities, combined with quality weapons and expert instructors, will bring out the marksman in you.
Using "Open-Sight" and "Scope" rifles, Pro Archery, and Crossbows - you will start off with easy to hit targets and will grow in confidence and ability as the activity unfolds.
Call 01902 455455 for more info or BOOK NOW
An event co-ordinator will contact you to discuss your visit.
Target Shooting at Warped
Whether arranging an event for a few friends, a birthday, a Stag or Hen party, or whether you are a sports team or club, you will love this activity.
2 hour Target Shooting session
Includes up to 10 participants, additional participants added @ £20 per person
minimum 3 people
3-6 = £30 each
7-10 = £200 group
"I had a great birthday at your target shooting event, the booking was easy and its was great value for money. All the boys want to come and do more events."
Parv Singh