Bring down your opponents in this fast paced combat activity. Played on our game maps set in 100 acres of combat playground at Cosford Wolverhampton, close to Telford and Walsall and easily accessable from anywhere in the West Midlands or Shropshire.
Your weapons are specially constructed lighweight bows. You will score by striking opponents and targets with non-lethal rubber tipped arrows, balanced for true flight.
Archery Tag with a twist of Warped!
Experience the thrill of combat like the true warriors of old, using the latest combat archery equipment. Facemask, coverall, and introductory tuition provided. Family friendly and a great buzz for all ages.
Min 8 years.
Call

01902 455455

for more info or

BOOK NOW
An event co-ordinator will contact you to discuss your visit.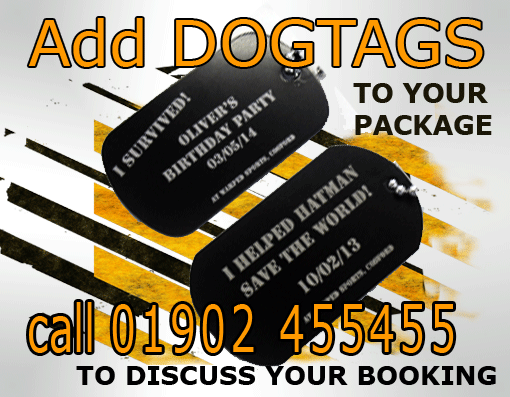 2 hour Archery Combat session
"Massive THANK YOU to everyone at Warped Sports for a brilliant morning, everyone has had a fantastic time and Oakengates Rangers will be back ;)"
Annette Bodfish
"Thanks a lot for a fantastic day out at Warped. We loved the Laser Combat and the Assault Course activities and will be bringing the staff again"
John Dawson